TELL STORIES.
CREATE WORLDS.
Study a Bachelor Or Diploma in
Animation | Film | Game Design.
February 2024 intake now open.
Download our course guide to find out more!
IMAGINE DIFFERENT AT AIT
Personalised Learning
With smaller class sizes you'll benefit from a high teacher to student ratio and a commitment to mentor you to excellence.
You'll also join a community of like-minded people where creativity is celebrated, nurtured and imagination knows no limits, helping you to realise extraordinary new heights!
Storytelling & Advance Production Techniques
Study visual storytelling design and composition methods such as script writing, drawing etc. along with learning bio-mechanics, rigging & more. The course delivery mirrors a real-world industry setting, with multiple creative studio lab subjects, so you develop an understanding of how professional teams create together.
Expert & Passionate Academic team
Learn from industry professionals who can share their insights and experience.
Our teachers are well versed in the most up-to-date software, hardware & best-in-class techniques, processes and workflows to give you the tools you need to propel your career.
Step Into Your First Job!
Our three exclusive industry preparation programs: 'The Forge, Launchpad and Industry Internships' are designed to help you land your very first role after you graduate.
Get ready to land your first dream project!
When you study with AIT we make sure that you are crafting your passion in a way that will prepare you for your first job. To do this, we've found the balance between foundational education and software-based training.
You'll learn the theory - but you'll also get your hands on the tools so that you know how to put your knowledge into practise. Essentially, our courses give you an in-depth set of skills that are relevant to the demands of industry.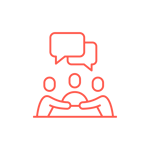 The Forge
Work as part of a production team to conceptualise & produce your own 3D animated short film, game, design or live action short film featuring 3D elements. Then pitch to an industry panel for feedback & recognition.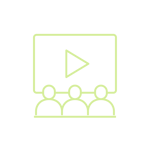 Launchpad
Get ready to launch! Gain the soft skills you need to excel in your career - from portfolio development to resume creation, interview techniques and personal branding.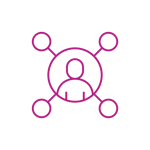 Internship
Undertake an internship as part of your course - giving you valuable on-the-job experience and a network of meaningful contacts.
Check Out Our Student Show Reel
You could create amazing worlds and tell stories just like our students featured here! Our students consistently rank as finalists at many of the prestigious awards festivals both here in Australia and globally.
Will your work feature on our next student reel?
OUR GRADS ARE NOW WORKING AT
Hear From Our Students...
"
Some of the things I have taken away from AIT are skills, friends and confidence in this strange new world called the 'Game Industry.' The greatest thing about AIT compared to other Universities is the campus itself. It's small and easy to get around. The classes and lectures are always engaging and practical, which adds an exciting learning experience.

"
"
I will never forget AIT, from the teachers to the students who have become close friends. If you are looking for a place that offers personal learning and an experience like no other, AIT is definitely the place for you

.

"
"
I've been studying AIT's Film & Video degree over the last 2 years. During this time I've been able to learn so much from the teachers and mentors here.

My greatest achievement to date was being part of the 2017 and 2018 .Motion Awards.

"
"
AIT is really welcoming to spend time and work, the teachers are great and accessible for questions and help even when it doesn't concern their own class. This whole year experience gave me a real independence in my work, a new set of skills and game industry knowledge, and finally, opportunities to join the industry as soon as I was graduated.

"
"
It gave me an opportunity to hone what I had learnt and make a full animation. I wanted to one-up my year 12 work and make something I was really proud of, which led me to creating HackyJack, which is a centrepiece of my portfolio.

"
"
AIT was an awesome experience that I cherish and value to this day. It provided me with the perfect opportunity to find exactly which stream of the game industry that truly piqued my interest. Once I discovered my passion for programming, AIT provided me with the tools that allowed me to confidently begin my transition into the industry

.

"
"
AIT is a very welcoming place and is full of creativity when you walk through the campus. There are a lot of great courses and they're very hands-on as we dive into all the fun activities straight away. The campus offers a lot of industry events which is a fantastic opportunity to learn from the best of the business and meet other likeminded creatives. After graduating, AIT has kept me busy with paid video gigs and outer connections which had led me to travel the globe. I am overall satisfied with AIT and I recommend studying there!

"
"
Studying in AIT was my best choice ever. I've learned a lot with my 3D modelling and Animation. The same as VFX I can give 10 out of 10.

"
ATTEND A COURSE INFO SESSION
Passionate about 2D Animation, Film, Games, 3D Modelling or Mobile App Development, or want to learn more about each area of study and where it could take you? We'll also be running info sessions alongside our grads meet and greet so you can hear first-hand from our Course Advisors about our courses.
2D Animation
Our Lead Educator, Nik demonstrated how a 2D character is animated using industry-standard software, Toon Boom.
3D DESIGN
Want to learn how Homer Simpson is animated? Our 3D Educator, Adam showed us how it was done using Maya.
FILM & VIDEO
Dean showed us how to integrate VFX compositing and sound effects into a single clip to make it WOW!
Games
If Games is your jam, Carlton showed us how to make a terrain using Unreal.
MOBILE APP DEVELOPMENT
Kriss did a demo of one of the top web development languages.
Study a Bachelor Degree
Animation | Film | Game Design
NO ATAR, NO WORRIES.
2024 intakes now open!