INDUSTRY SPEAKER SERIES
JULY 2022
FREE VIRTUAL EVENTS
LEARN FROM THE BIGGEST NAMES IN THE BUSINESS!
This July, we're teaming up with some of the biggest studios, production houses and agencies across Australia to bring you an exclusive FREE Virtual Industry Speaker series! This is a golden opportunity to go behind-the-scenes on their latest projects and gain industry insight into what it takes to land your dream role! Check out all the details below.
ATTEND A COURSE INFO SESSION
Passionate about 2D Animation, Film, Games, 3D Modelling or Mobile App Development, or want to learn more about each area of study and where it could take you? We'll also be running info sessions alongside our grads meet and greet so you can hear first-hand from our Course Advisors about our courses.
2D Animation
Our Lead Educator, Nik demonstrated how a 2D character is animated using industry-standard software, Toon Boom.
3D DESIGN
Want to learn how Homer Simpson is animated? Our 3D Educator, Adam showed us how it was done using Maya.
FILM & VIDEO
Dean showed us how to integrate VFX compositing and sound effects into a single clip to make it WOW!
Games
If Games is your jam, Carlton showed us how to make a terrain using Unreal.
MOBILE APP DEVELOPMENT
Kriss did a demo of one of the top web development languages.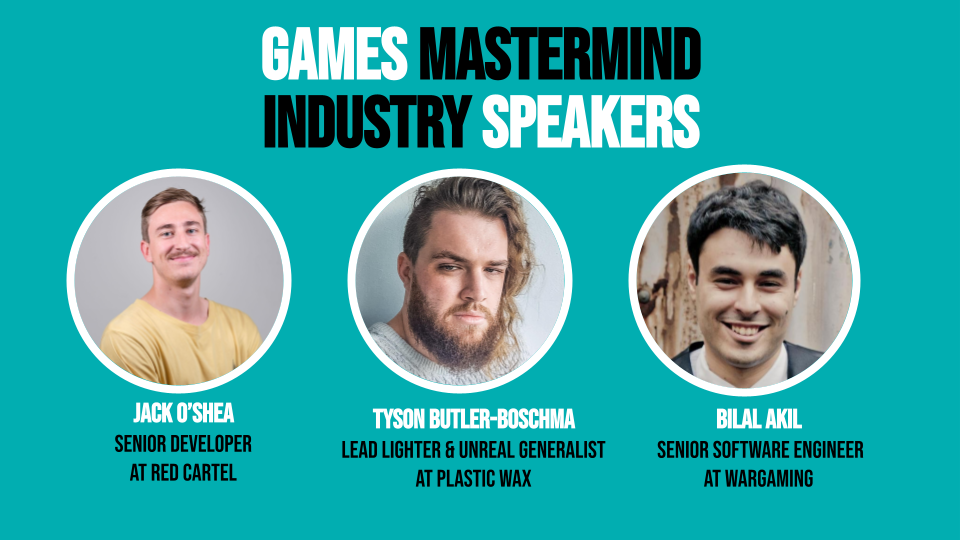 INDUSTRY SPEAKER SERIES
Games Mastermind
Presented by Red Cartel, Plastic Wax & Wargaming
Tuesday 5 July, 6pm
If gaming is LIFE and you want to make a career out of your passion, then join our exclusive panel discussion with award-winning Game Developers from Red Cartel, Plastic Wax and Wargaming! We'll be diving into their top tips for how to make it in the Games industry. They'll be sharing advice on how to carve out a successful career in Games - from soft skills development to building a killer portfolio and how to network your way to landing your dream job.
Are you ready for this?
INDUSTRY SPEAKER SERIES
Industrial Light & Magic VFX Mastertalk
Presented by ILM
Tuesday 12 July, 6pm
Industrial Light & Magic's Sydney studio joins the company's global studios in offering award-winning visual effects and animation and the artistry and creative problem solving that the company has become known for. The studio will work on projects including feature films, television, immersive entertainment and themed attractions. Join us for a VFX Mastertalk showcase from the team at ILM.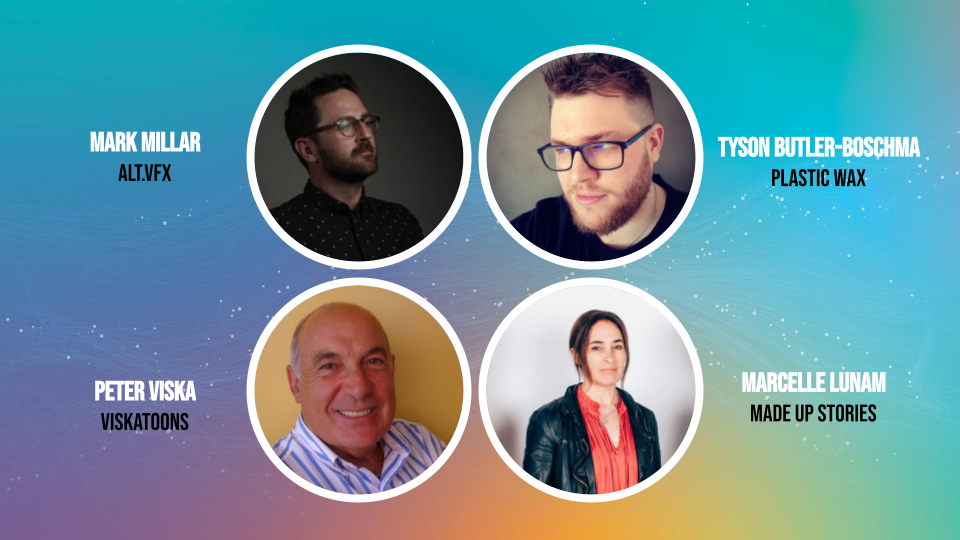 INDUSTRY SPEAKER SERIES
Industry Panel Discussion
Presented by Plastic Wax, Viskatoons, Alt VFX, Made Up Stories & APDG
Wednesday 13 July, 6pm
Want to understand what career opportunities there are in the creative industries? Watch this panel discussion with some of the biggest names in the biz. They'll share insights into job opportunities and tips for carving out a successful career in Film, Animation, Games or 3D.
OUR COURSES
Study a Bachelor Degree across a variety of disciplines including Film, 2D Animation, 3D Design, Games Programming and Mobile App Development.
CONTACT US

Study in Sydney or Melbourne